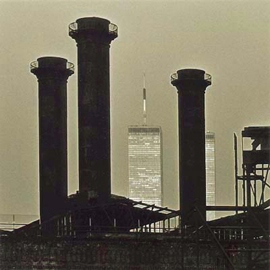 SMOKE & ODOR PROBLEMS CORRECTED

Obstructions Removal
Animal nests, leaves and debris, or internal collapse of chimney brickwork can cause blockages. If you think your chimney may be blocked, or if you haven't had it checked by a chimney professional within the past year, call us and make an appointment for a chimney check. We are qualified to identify and correct chimney blockages, and to check your chimney for other hazards as well.
We recommend Professional Chimney Cleaning System ( PCCS ) to remove foreign objects from the inside of your chimney. These tools provide heavy impact for penetrating tough obstructions, removing bird nests, missing bricks, chips and other blockages inside your chimney.


---
Smoke Problem Correction
A well - designed, properly built fireplace has many benefits. Using your fireplace should be a relaxing, enjoyable experience. It enhances the comfort and appearance of any room in any house. A fireplace adds to the attractiveness of the house interior, but one that does not "draw" properly is a detriment, not an asset. Let's look at common fireplace problems.
The most common smoking troubles are:
Improperly Designed Firebox
Blockages- Partial or Complete Blockage of The Flue
Chimney Height
Flue Size - Flue is Too Big or Too Small
No Chimney Cap
Breaks Between Liners
Improperly Installed Damper
Improper Smoke Chamber Size
Downdraft



---
Most of these problems can be corrected by our technicians without major surgery.
Need help with one of these troubles?

Call (212) 249-0026 to make an appointment !